Does the idea of shopping for your wife give you a panic attack? Clueless about what to get her for her birthday, belated anniversary (because you obviously forgot), Valentine's Day and every other special occasion of her life? Fret not! Shopping for women is not as hard as you think it is. All you need is to find out her personal likes and dislikes and you're good to go. Here are a few gift ideas for the special woman in your life.
Fragrance
Now who doesn't like to smell good and feel good always? Gift her a good quality perfume that will leave her smelling wonderful all day long. You could even gift her a bath essentials set along with a body care package with wonderful smelling lotions. However, you must ensure that you choose a fragrance that she prefers, as each woman has a unique fragrance preference. Some may like floral scents whereas the others prefer fruity or musk fragrances. So make sure you choose the right one.
Electronics
Although this may seem like an expensive gift option as electronics are generally quite expensive. Depending on your wife's favorite gadget, decide on a specific budget. If your wife loves her kitchen, then she is sure to love kitchen appliances like a classy stand mixture to help her bake her favorite brownies and cookies. However, if her preferences are different, then a mobile phone or the latest gadget which is trending in the market is sure to bring a smile on her face.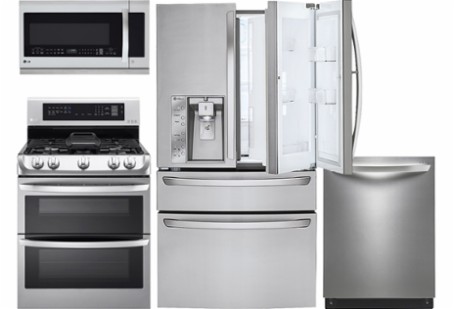 Household items
Women love the idea of adorning their house with their favorite items. If your wife is one of these women, then consider getting her an ornament of statement furniture piece to adorn the living room. You could even get her a customized frame with your favorite memories together, to place on your nightstand. If the kitchen is her favorite place then ask her if she has been searching for anything specific to add to her kitchen and shop for appliances online to grab a good deal on any ongoing sales.
Accessories
Most women love to dress up and accessorize themselves. If your wife is one such woman, the bracelets and jewelry is the way to go. You could even get her charm bracelets or a customized chain that she is sure to cherish. Getting her makeup is also a good idea as most women are obsessed with the idea of achieving instagram looks and hoarding loads of makeup.With these tips in hand, you are sure to bring a smile on your wife's face. Make sure you purchase the gifts beforehand and at least surprise her by gifting it on the day of the special occasion instead of giving her belated presents, like you tend to do every other year.